MSA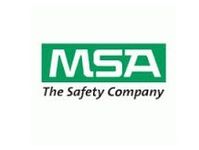 MSA has been in the business of safety at height since 1930. Today it
is at the forefront of innovation in fall protection products.
MSA is proud of it's Fall Protection range and with the new
'WORKMAN' range of harnesses, lanyards, tripods and personal fall
limiters we can assist you with all of your fall arrest needs.
As part of a global business, MSA Australia has access to a complete
range of product from facilities in Mexico, China, Europe and the U.K.
This access enables MSA Australia to carry stocks of the complete
MSA fall protection product range.
We stock a full range of self retracting lanyards, harnesses, confined
space entry, rescue products, horizontal and vertical lifeline systems.